CorreggioNET's geographical scope of power and gas market coverage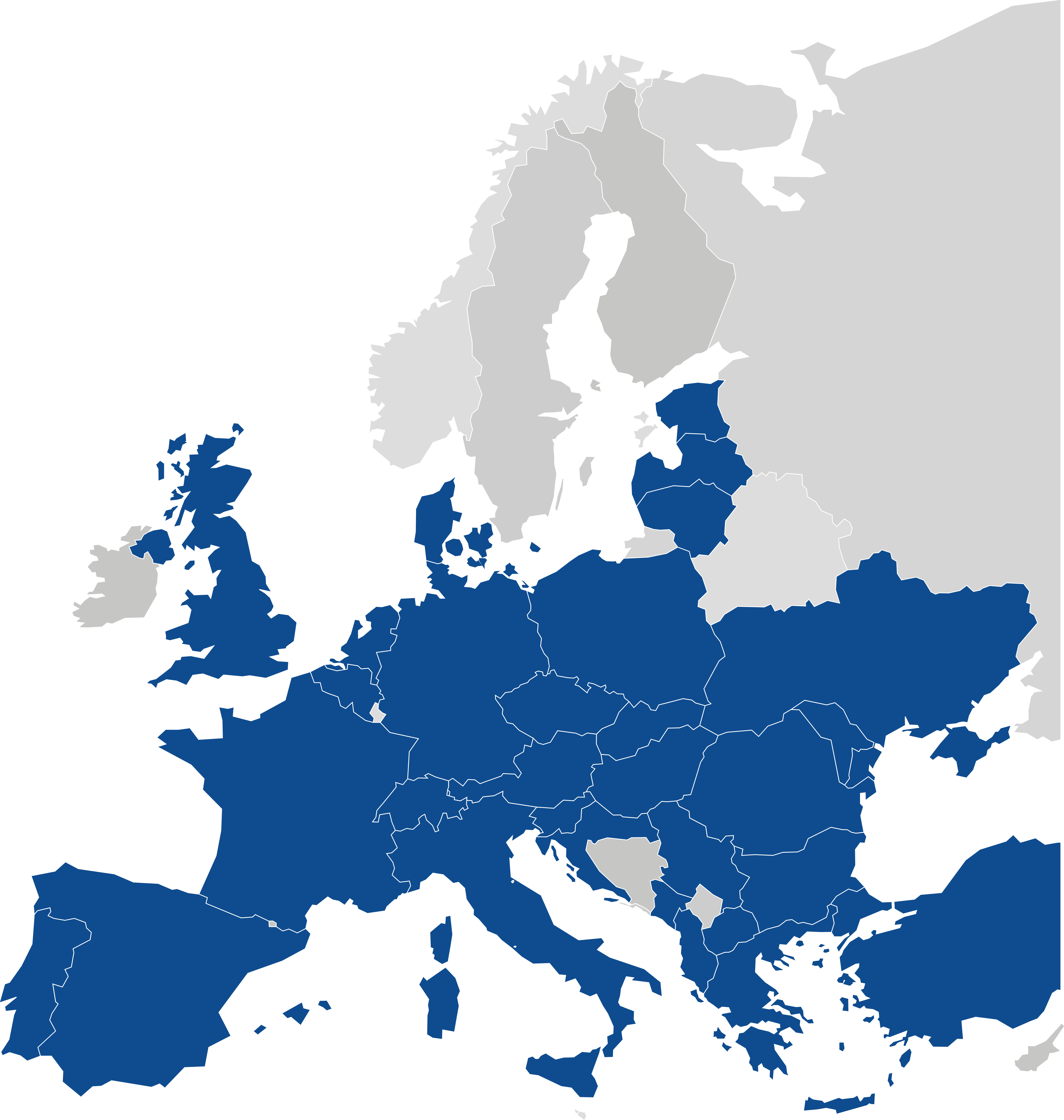 Over time CorreggioNET intends to cover all EU markets and beyond in line with the business needs of our subscribers.
Pre-Market Entry Compliance – what do you need to access a market?
CorreggioNET helps energy companies to better understand the regulatory market environment and to meet compliance requirements prior to becoming active in a given market (Pre-Market Entry Compliance). The Pre-Market Entry Compliance Service consists of comprehensive regulatory information about market entry requirements, including licensing conditions for trading, shipping and supply of power and natural gas.
Post-Market Entry Compliance – what are your obligations as an active market participant?
Once an energy undertaking is active in a specific market, CorreggioNET provides a one-stop shop service, allowing you to meet constantly changing regulatory reporting obligations in multiple jurisdictions which are applicable for  wholesale traders and shippers (Post-Market Entry Compliance).
CorreggioNET (CN) offers the following services:
Enables subscribers to monitor obligations applicable to the specific markets they are active in.
Alerts subscribers about an existing obligation applicable to them ahead of the compliance deadline.
CN-Regulatory-Hotline Service
Offers additional information on applicable compliance obligations through an online interaction with a qualified regulatory specialist.
Offers ongoing regulatory updates on energy market developments through the monthly Correggio Regulatory Report, available on request as a part of the CorreggioNET.